Overview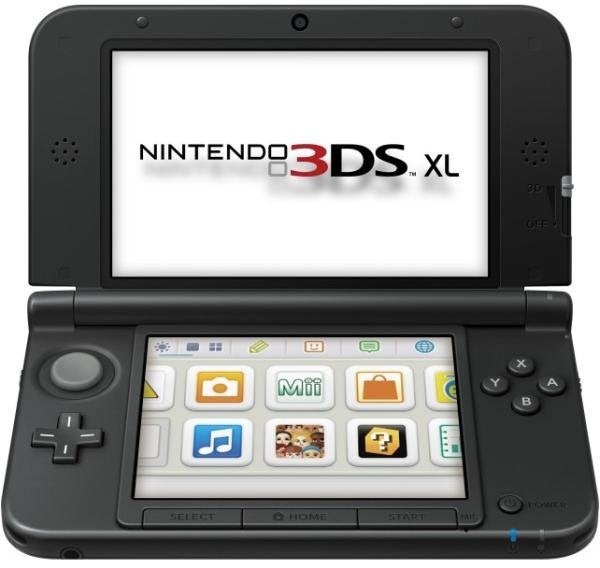 What we think
The Nintendo 3DS XL was a great handheld in its day, but it's since been superseded by both the New Nintendo 3DS XL and the Nintendo Switch. That said, if you're looking for a budget handheld console and don't mind the slightly dated hardware, then 2012's 3DS XL is still a great choice.
Reasons to buy
+ Better battery
+ Bigger screens
+ Comfortable 3D
+ Improved layout
Reasons to avoid
- Lower pixel density
- Only one circle pad
- Less pretty
Full review at
Read more
Sorry, this product is currently unavailable.
Product Details
Description
The Nintendo 3DS XL system combines next-generation portable gaming with eye-popping 3D visuals without the need for special glasses. It features 90% larger top screen than the standard 3DS console and better battery life than the standard 3DS console. Features/Specifications: - 90% larger screens than the 3DS - Upper Screen: The 4.88 inch screen (106.2mm wide x 63.72mm high) has a pixel resolution of 800 x 240, which makes a 3D display of 400 x 240 pixels per eye possible. - Lower Screen: The 4.18 inch (84.96mm x 63.72mm) lower LCD Touch Screen is capable of displaying 16.7 million colours, and has a pixel resolution of 320 x 240. - Size: When closed, the Nintendo 3DS XL measures 156 mm x 93 mm, and has a height of 22mm. W- eight: Approx. 336g (including battery pack, stylus and SDHC Card). - Stylus: Comes with its own stylus, measuring 96mm in length. - Increased battery life (3.5 - 6.5 hours while playing 3D games)