Overview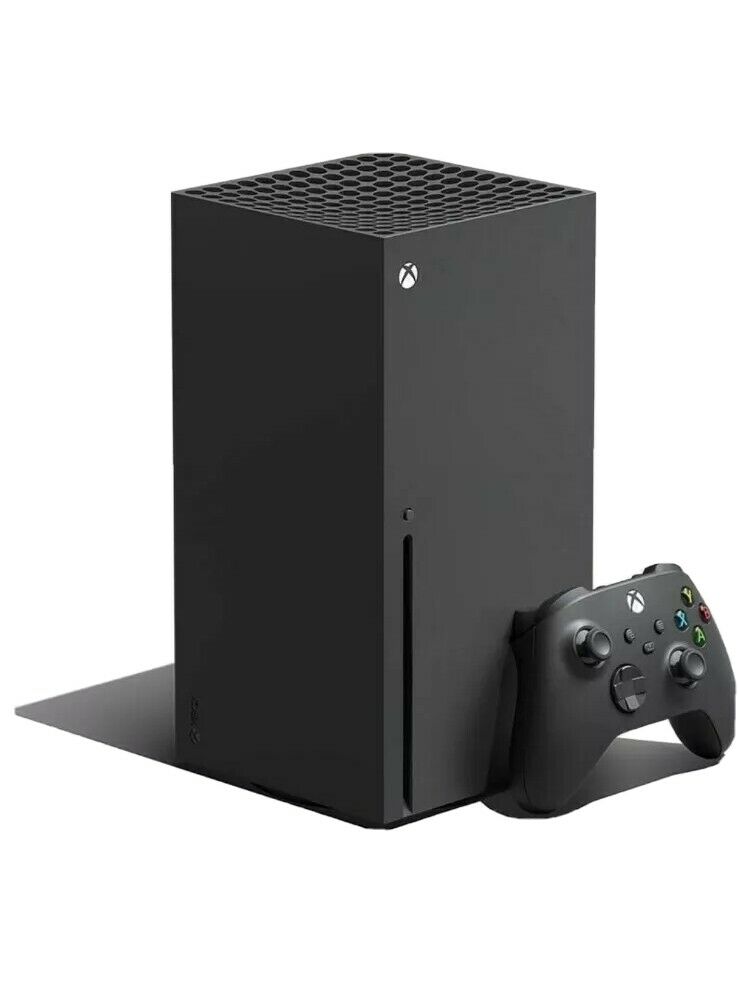 What we think
In creating this Xbox Series X review, one thing has become very clear – from a hardware point of view Microsoft has absolutely nailed it with its next-gen flagship.
Reasons to buy
+ The most powerful console
+ Strong backwards compatibility
+ Easy expandable storage
Reasons to avoid
- Console design is uninspired
- Only about 800GB of 1TB drive useable
- Launch line-up of games is underwhelming
Full review at
Read more
Sorry, this product is currently unavailable.
Product Details
Description
Xbox Series X
Microsoft's new console makes games more accessible than ever
The Xbox One evolved into a decent console throughout its seven year lifespan: its iterative successor, the Xbox One X, was (and still is) the most powerful eighth generation console. Features like backwards compatibility and the Xbox Game Pass subscription service helped bolster Microsoft's console strategy going forward. The newly released Xbox Series X is the crystallisation of those developments: it's a powerful modern console with a massive library right out of the gate, and a subscription service that makes games accessible for people unwilling or unable to fork out AU$100 for a new blockbuster title.
There is not a single game on Xbox Series X that you can't, albeit in a less impressive manner, also play on a 2013 Xbox One. Launching the console for the first time can be dispiritingly familiar: the UI is the same as the Xbox One. The strongest first impression comes via the custom NVME SSD drive, which makes booting the console and handling the UI a breeze.
Microsoft has definitely taken a leaf out of the smartphone playbook: it doesn't necessarily want you to feel dazzled by a shiny new user experience, it's just bringing more power to the table. The monolithic tower (it's hardly a "box") houses a custom AMD RDNA 2 GPU boasting 12 teraflops speed, with a custom Zen 2, 8 core CPU running at 3.8 gigahertz. There's 16GB of RAM inside, and a 1TB NVME SSD. These are custom components, but for reference, this means the GPU is roughly the equivalent of an RTX 2080, while the CPU is close to a Ryzen 7 3700X.
In other words, this is a very powerful console, but if you're a big spender you'll be able to build a more powerful PC. Even so, if you've got a gaming PC with roughly the equivalent of what the Xbox Series X has inside, you're running a brilliant gaming PC. Xbox can do things a PC can't: Xbox's Quick Resume is a case in point. if you're in the habit of playing more than one game at a time, the Xbox Series X keeps your progress cached.
Verdict: It's very easy to see the promise of the Xbox Series X. Gaming has never been this accessible and convenient, and if you're already a PC gamer and bleeding edge tech (or VR) isn't your bag, the flexibility here, not to mention Microsoft's pledge to make its first-party titles PC friendly, is optimum.
Score: 5/5