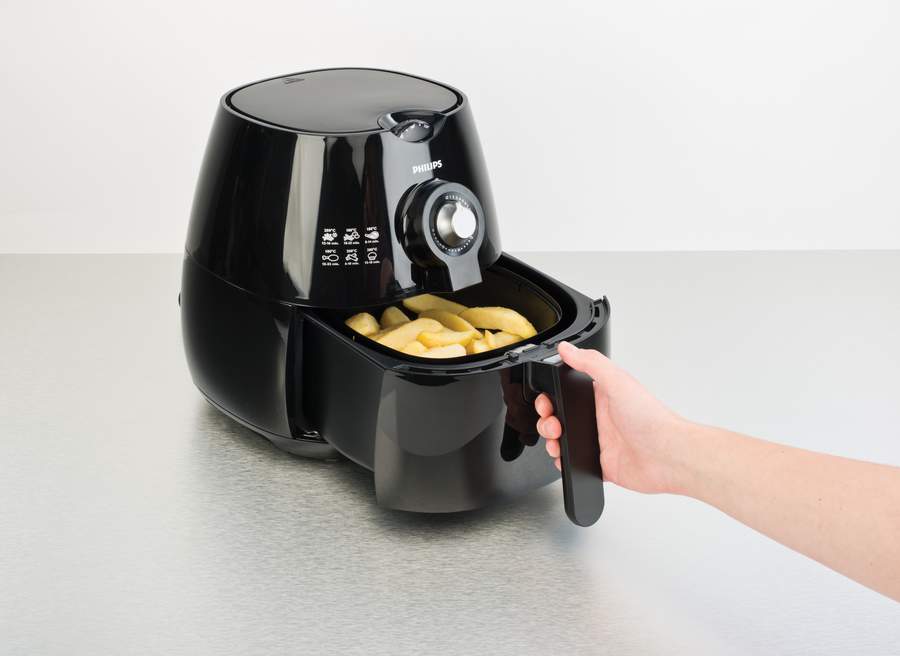 Best air fryers of 2020 in Australia
Keep the flavour and get rid of the fat with these top air fryers
Air fryers have become popular kitchen appliances nowadays because of their ingenious way they crisp up our favourite foods without deep frying, meaning we can have our fried cake and eat it too.
Air fryers work by using hot air combined with as little as a teaspoon of oil (as opposed to the liters required in a standard deep fryer) to produce the delectable crisp crunch we all know and love.
For those who doubt the capability of these glorious machines, it's true that an air fryer will not produce the exact same results as traditional frying methods, but with a decent air fryer model, it's not far off. As well as the numerous health benefits that come with using less fat and oil, it's really a no-brainer to enjoy your favourite foods without the guilt.
HOW TO CHOOSE THE BEST AIR FRYER FOR YOU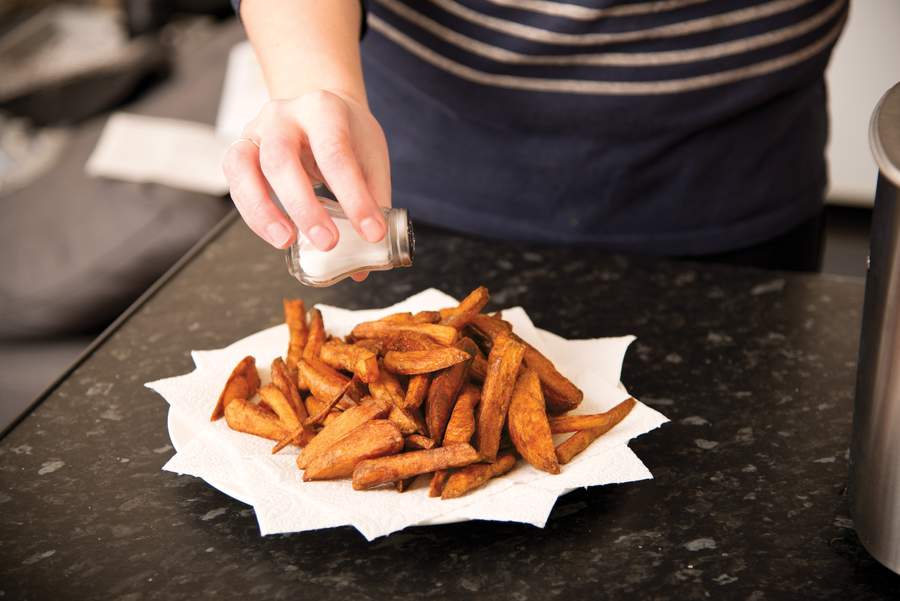 To select the best air fryer for you, there are a couple of things to consider. First off: capacity. The size of the machine will depend on the size of your household – you don't want to buy an appliance that is too small if you've got a large family, resulting in you having to make multiple batches to feed your brood.
The second is functionality – with a plethora of air fryer choices on the market and a variety of sizes to choose from, the deciding factor will eventually come down to its capabilities. Are you after only a basic air fryer model or do you want to go for the whole shebang with something that can bake, grill, reheat, steam and allow you to control the temperature to get the perfect result.
To get you started, we've listed some of the best air fryers on the market that are sure to suit your needs – size, price and functionality have all been considered to help find the right one for you.
---
Healthy Choice AF1000 Air Fryer
RRP: AU$199.95 | Official Healthy Choice product page
First off the block is the Healthy Choice AF1000 Air Fryer – a great choice for the budget conscious. This fryer has a high speed air circulation system for quick and even cooking as well as fully adjustable temperature controls which will produce superior-tasting goods every time. With its non-stick finish for easy clean-up and 10L capacity that can fit a whole chicken, your next meal will not only be fast and hassle free but healthier, too.
Click here to find the best Healthy Choice AF1000 prices in Australia
---
Philips HD9742 Premium Air Fryer
RRP: AU$399 | Official Philips product page
Next up is the highly popular Philips HD9742 Air Fryer – rated 4.5-out-of-5 by users, this premium fryer certainly seems worth the investment. Philips' appliance boasts Twin TurboStar technology that is utilised not only to fry your favourite foods, but also remove the fat, making it one of the best and healthiest ways to fry food for you and your family. In addition, this fryer has a QuikClean basket with non-stick mesh, four preset settings for popular dishes and a Keep Warm mode so your food will never go cold. With all these features plus more, is there any wonder the Philips HD9742 Air Fryer is one of the most sought-after fryers on the market?
Click here to find the best Philips HD9742 prices in Australia
---
Tefal Easy Fry Classic Air Fryer
RRP: AU$199 | Official Tefal product page
With its median price-point, the Tefal Easy Fry Classic Air Fryer is the perfect middle ground between premium and budget and would suit those who don't want to skimp on quality but also refuse to splurge. This fryer features 'Air Pulse' technology that Tefal promises will cook crispy fried food with little-to-no oil. In addition to this, the Easy Fry Classic not only frys but also grills, roasts and bake your favourite treats – a perfect all-rounder kitchen appliance.
Click here to find the best Tefal Easy Fry Classic prices in Australia
---
Ninja Air Fryer Max
RRP: AU$349.99 | Official Ninja product page
Most people know Ninja for creating fabulous blenders that are perfect for a morning smoothie, but did you know that they also make air fryers? The Ninja Air Fryer Max lets you cook a variety of snacks, sides and full meals with 6 nifty functions that include air fry, roast, bake, reheat, dehydrate and max crisp. It also has a super-hot max temperature of 240C with fast air-flow calculation to evenly cook and crisp frozen food to perfection within minutes.
Click here to find the best Ninja Air Fryer prices in Australia
---
Philips HD9216 Air Fryer
RRP AU$239 | Official Philips product page
Finishing off our list is the Philips HD9216 Air Fryer – also known as 'Original' or 'Daily Collection'. This was the first of many Air Fryers from Philips and whilst its newer sibling is bigger and has more features, the HD9216 still holds itself strong and is promised to deliver the desired crispy results with every use.
Philips have designed the HD9216 with Rapid Air technology which circulates hot air around a metal mesh cooking basket, requiring little or no oil as it fries, bakes and grills. It also comes with pre-set cooking times of up to 30-minutes and an auto-off function (for safety), along with a "ready" sound indicator so you won't burn your meal.
If you're not impressed by all the fancy features of the Philips HD9742 and are after a basic but solid air fryer that will do the job justice, then the HD9216 Original is for you.
Click here to find the best Philips HD9216 prices in Australia
---